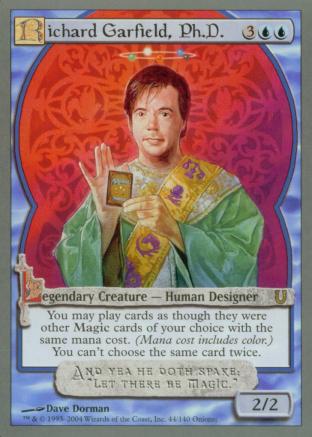 Richard Garfield, Ph.D.
Near Mint $8.43

Add to Cart
You may play cards as though they were other Magic cards of your choice with the same mana cost. (Mana cost includes color.) You can't choose the same card twice.

Free Shipping

Fast delivery

Safe Buy
Strike Zone Online
(9253)
Houston Texas





Near Mint
1
$8.43
Sell cards on FMC for free!